I love link ups and, now, copy cats because it encourages me to dive into my closet and figure out what I have and what I can do with what I have. I've been pinning outfits onto my board titled, "The stuff in my closet could be styled this way..." like craaaazy!
This would be great for a casual Friday at work.
blazer: JC Penney, tee: Old Navy (old), Necklace: My Grandma's

jeans: Levis, shoes: Old Navy (old)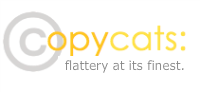 I paid my husband back for taking my pictures by ironing 3 of his shirts this morning.
Just call me The Good Wife.