I shared in this post the challenge some of my blog friends and I have set for ourselves throughout this year.
We decided we were going to focus on
2 things
we really wanted to work on in 2013.
1.
Cooking a good meal at home:
This keeps waistlines skinnier and wallets fatter. Being that we are all working women (and bloggers), we decided this part of the challenge would be a
crockpot meal
.
2.
Pushing our personal style limits:
We've realized that we all tend to stick to what we know and what we are comfortable with when purchasing and styling our outfits. So this part of the challenge will expand our closets and encourage us to try new things. Even if its something we wear regularly, we can learn to style it a different way. We are pushing the pink, glittery, fashion envelope here.
Since today is the third Tuesday, we share our fashion challenge! This month was sparkles!
I'm not a huge sparkles person. I like to add sparkle to most outfits with accessories. I received some sweet sparkly accessories in my January CARA package and decided to put them to good use for this challenge. What I love about all this: I've had these sparkly accessories for almost 2 months and have never worn them. Oh, how our challenge is working since I am moved to try them out now!
So here is my take on the "Subtle Sparkle."
Headband: CARA Box, Glasses: glassesUSA, Blazer: thrift, Top: Kohl's, Skirt: me
Football photo bombed me with his tail.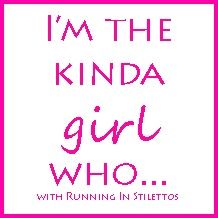 It's not much sparkle. I don't know if you can tell, but I do have a black glitter headband!