Have you ever tried to spell the word diagonal before?! It may or may not have taken me 4 or 5 attempts, but I finally got it right. Whew!
When I bought this dress I debated between it and another navy blue one with a different pattern. I decided to buy this one because it was different than anything I had hanging in my closet already. I am guilty of purchasing one too many navy blue dresses with similar patterns.
Do you do that?
Looking back at these pictures, I am so glad I decided on this dress! And, for the price, I might just go back to Wally World and purchase it in several other colors/prints. I never realized how slimming or flattering diagonal stripes were! You can hardly even tell I have a baby bump in these photos. Not to mention, the dress is going to grow with me through at least a few more weeks. Topped with a nice cardigan, it's perfect for back to school.
Belt: Forever 21, Bracelet: Kate Spade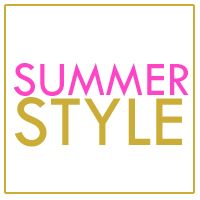 I am SO excited to team up with these ladies to give you a special Back to School giveaway! Here is hoping that this is the best year ever!
Have a lovely school year; good luck as you enter!
a Rafflecopter giveaway