DomesticatedWorkingWoman
Blame it on Pinterest, or Blog World, or our generation, but there are so many incredible moms out there that I find myself with a strong desire to be Super Mom. You know... cloth diapers, homemade organic baby food, breast feeding for 16+ months...
It hit me the other day that some women are extremely talented and maybe even called to do
ALL
those things. It is their job to be a stay at home mommy and bless them for that. Unfortunately staying at home is not in my cards...at least not right now. Therefore I needed my own mom to give me a dose of reality when I was carrying on about all these magnificent things I'm going to do on top of being a wife, mother, teacher, student, and keeping the child alive!
She brought to my attention that I cannot do all of those things and do them 100%. And she is right. I am the type of person that does things 100% or I don't do them at all. So, it was time for me to sit down and prioritize what is best for me, my husband, and our growing family. It is okay
not
to do everything ourselves. It is okay to spend money on conveniences that save us time. It is okay to admit that there will be times that I will be too tired, busy, or stressed to be Super Mom.
None of these things will affect the love I demonstrate to my baby. So, it's okay.
I've realized that the best moms
capitalize on their strengths
and make up for their weaknesses in other ways. The best moms focus more time and energy on their baby and less on cleaning, cooking, and worrying. So, as I come into mommyhood there are things you will and will not see on this blog and there are things I will try to do and fail at. There are things I will not want to do that may work out for the best. I promise to share it all with you: the good and the bad, the success and the failure.
You will not see me using cloth diapers. I wish I could and I know there are so many women out there just as busy as I am that do. However, after looking at expense, time, and effort I have realized that this is one area where convenience is worth the money. It is difficult to find a daycare willing to use cloth diapers and this is a decision we have made for our family.
You will not see me making ALL my baby's food. I will make most of the food, but this is another area where at times convenience will be worth the time saved. My husband and I eat many steamed veggies so I will definitely be preparing those for baby, but I cannot commit myself to spending a few hours each week preparing all the food myself. When the time comes, if I realize I enjoy making the food and it is not super time-consuming, perhaps I will change my mind.
You will see me attempting to breast feed for as long as physically possible, but this will include pumping as I will be going back to work full time. I've heard horror stories and blessings about breast feeding and I'm praying already that I have the blessing of this bonding moment with my babe.
You will see me loving this baby, unconditionally with all my being each and every moment of every day. I'm sure you will get sick of pictures, tweets, stories, and celebrations. I'm also sure you will forgive me. After all, this is the most essential thing I can do for this child.
I think every mom is a Super Mom.
Navigating motherhood and raising children is not an easy job.
Any woman who does so with grace, humility, and love is a Super Mom in my book.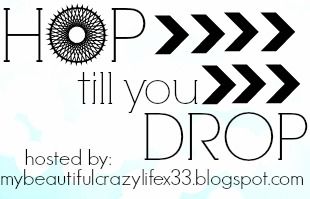 *Go
sign up to win a Sweaty Band
- only a few more days to win!*