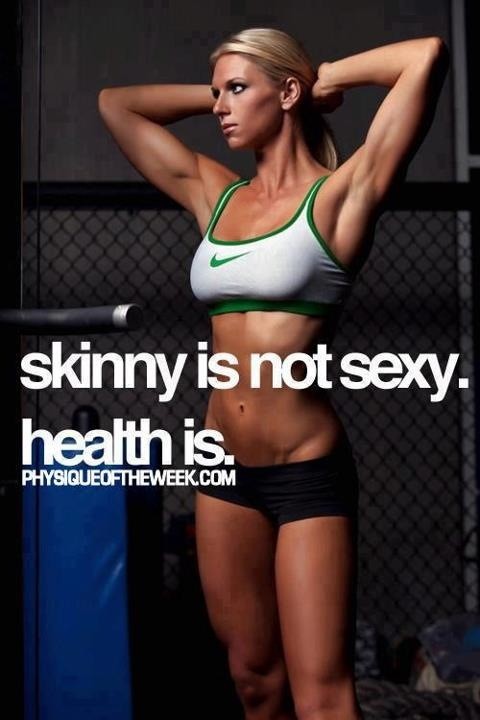 Most of you know I teach middle school and since we were
all
middle schoolers at one point we know how awkward and difficult that period of time can be. It was brought to my attention recently that some of my middle school girls have been skipping lunch because they are "fat" and "need to lose weight." (There words, not mine,
not ever
.)
This alarmed me and made me realize a few things:
1. The lack of health education our students are receiving is hurting them.
2. My own body image plays a role in the body image of my students.
3. Students need to be educated on the true definition of healthy, not the media's perception of it.
Now I know we all struggle with body image at some point in some way. If not, go you! I
wish
I could say the same. I just feel like we are doing our youth a huge disservice not educating them on the definition of healthy vs. the perception of health.
Skinny does not = Healthy
We all (myself included) have this idea that to be skinny means health. That is so not the case, particularly when young girls are skipping a meal to be thin. So, I'm doing my best to infiltrate as much literature and information about health into my lessons for the last 9 weeks of school. It hurts my heart to think that these girls don't value themselves and are aiming for the media's portrayal of beauty.
There are so many things we can do to be healthier and none of them include skipping meals.


I guarantee you are more influential in the life of a young woman than you realize. Please, be careful what you say and do in front of them. When they see us judging ourselves and struggling with our own body image, they learn to do the same. When they see us stepping on the scale, they worship the number that floats to the top. We are way more influential than we realize.